CART-MOUNT UNITS
Small enough to wheel inside office buildings and to ride inside standard freight elevators, our cart-mount units are ideal for short or long term cooling or heating jobs. These coolers can be set both inside and outside – simply duct out hot air exhaust or duct in cold air. Furnished camlock cable sets make power connection easy and start up fast and simple. We also have slim, traditional, low-ambient and electric heat equipped units available for keeping control of any situation.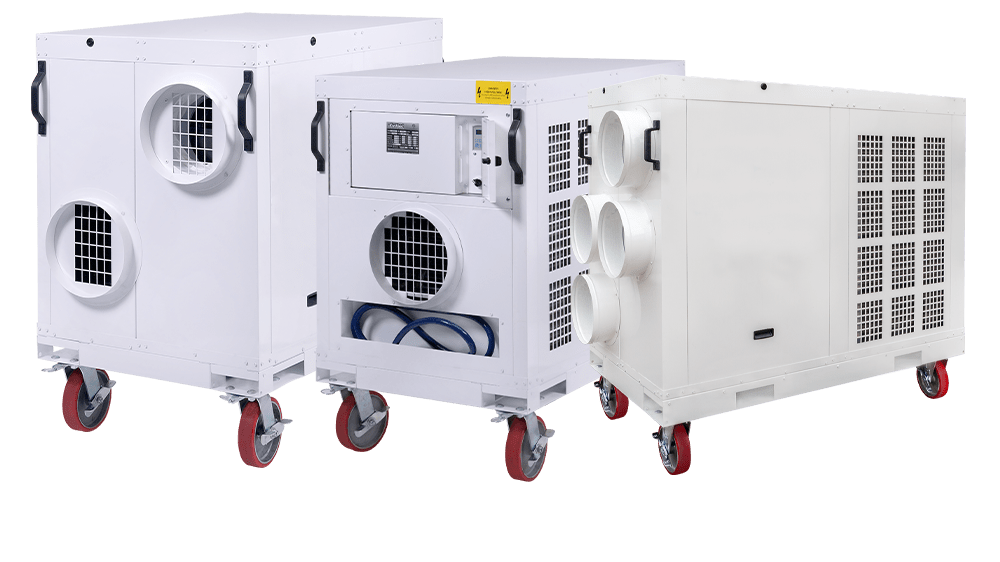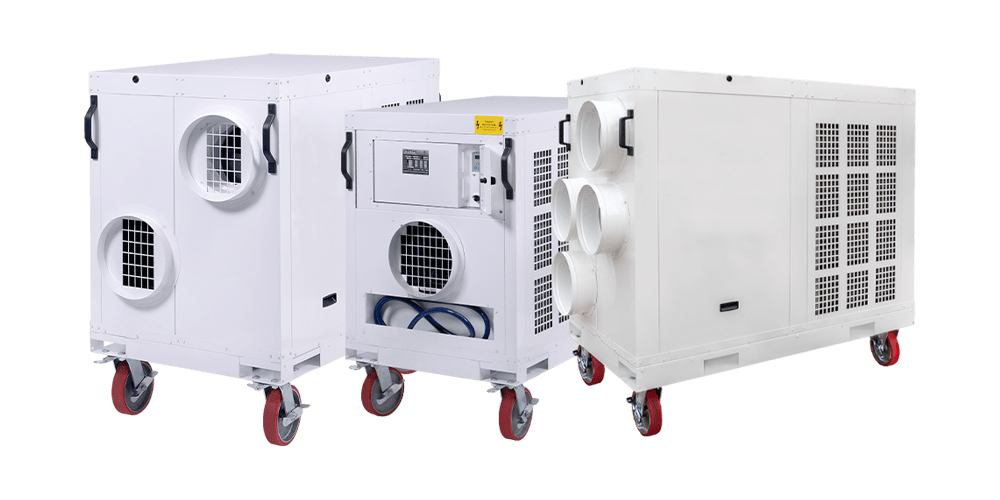 KWIKOOL FAMILY FEATURES
The KPO Series KwiKool's Indoor/Outdoor Line of portables provide solutions for large capacity cooling. They provide temporary cooling needed when dedicated A/C units are incapacitated and in the midst of repair or service.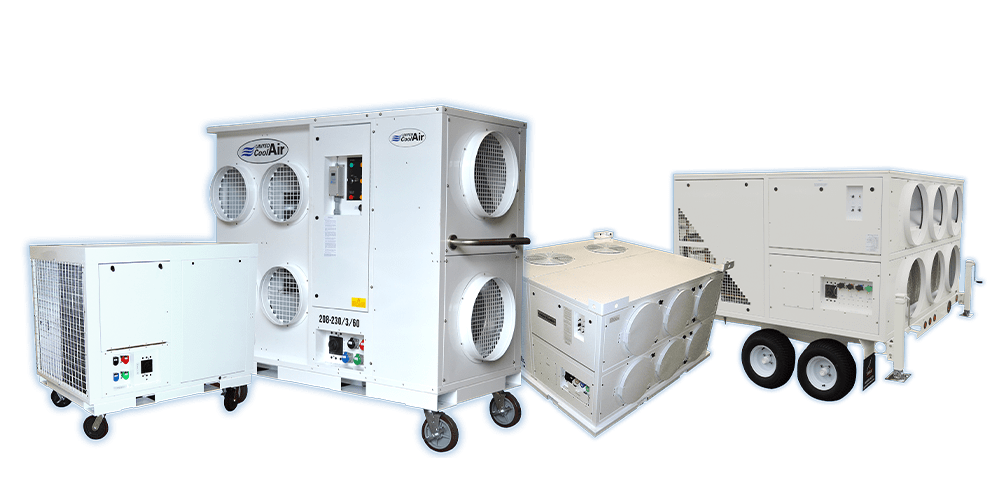 THERMAIR FEATURES
For extra rigidity, these units are built around a tubular frame. These units are also ideal for temporary cooling or heating in renovation projects. In particular, applications include spot cooling or heating and temporary cooling when the building air conditioner is down for maintenance.