LOW-TEMPERATURE UNITS
When you need to keep employees and equipment safe from excessive heat, you can count on our range of low-temperature portable air-cooled air conditioners. When optional hot-gas bypass is purchased, these units can be set to control temperatures to as low as 55°F. You can't predict when a heating emergency will strike, but you can take back control with one of our low-temperature portable air-cooled air conditioner systems.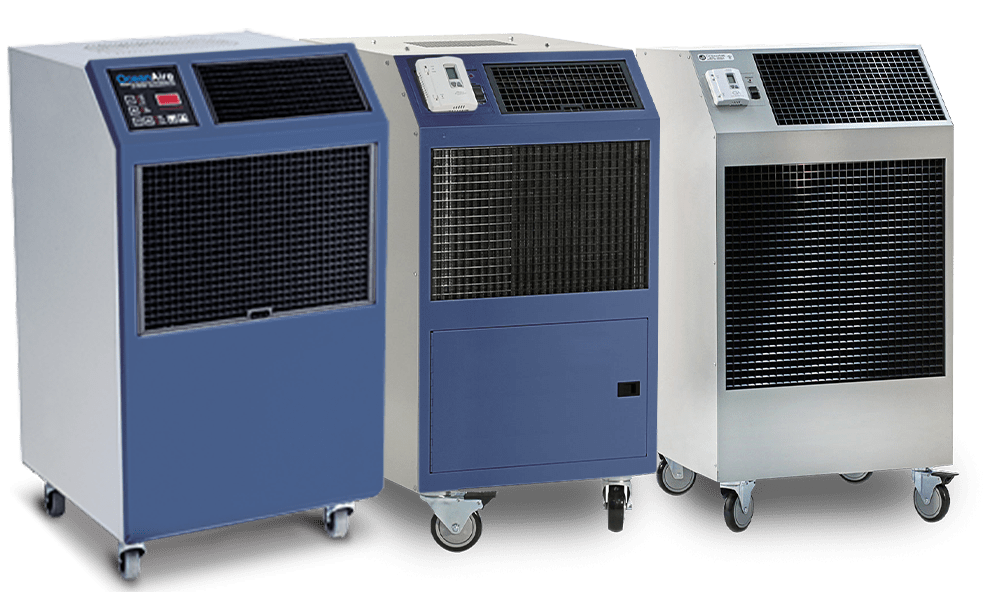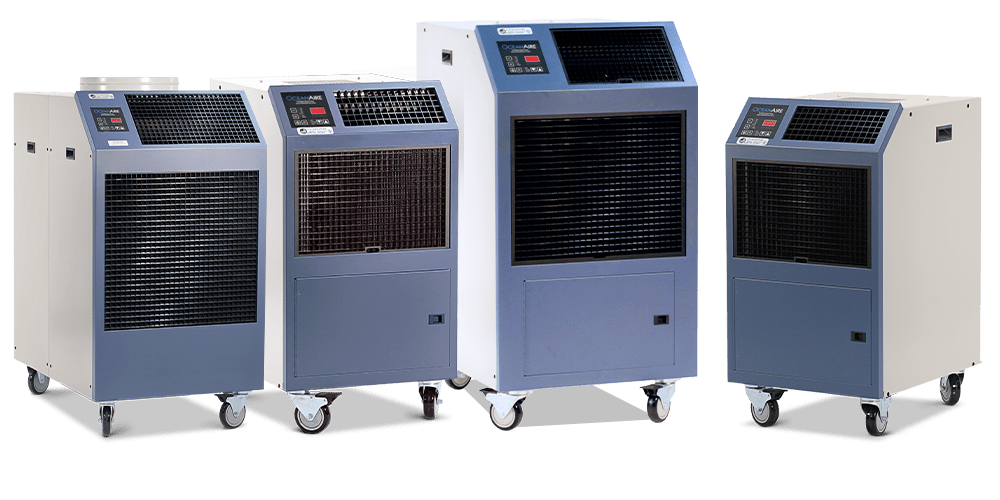 20AC SERIES
Features solid state industrial control with six fan speed options for automatic setting and remote mounting of thermostat.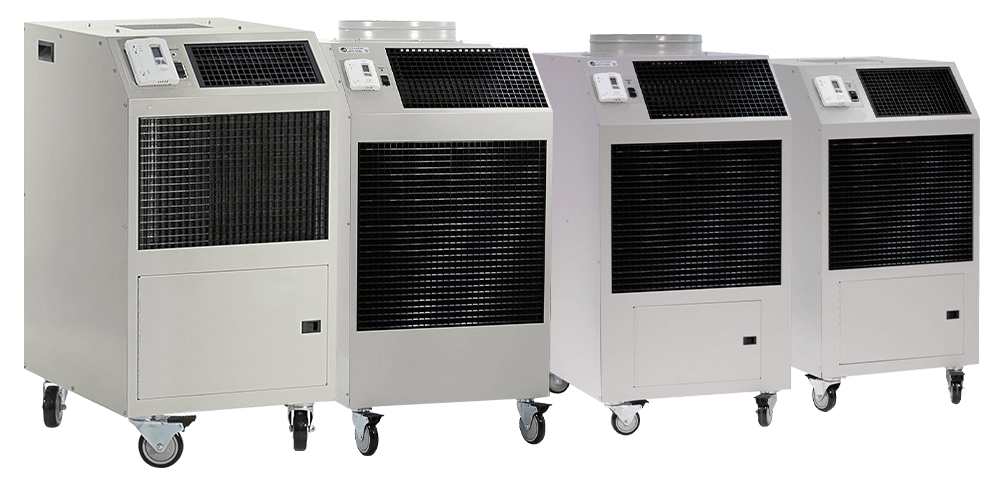 PAC SERIES
Features simple to use 24-volt thermostat for control and is easily integrated with the wallmounted t-stats.