AIR-COOLED UNITS
Air cooled units are the most universal, flexible type of portable air conditioner. They can be deployed for the majority of spot cooling applications - set up and operational in minutes. They use ambient air in the environment around them so they don't need any kind of special intake air system to operate. The heat created from the refrigeration process is exhausted off the top of the unit and can be ducted into the ceiling plenum or directed out the nearest door or window to exit the space.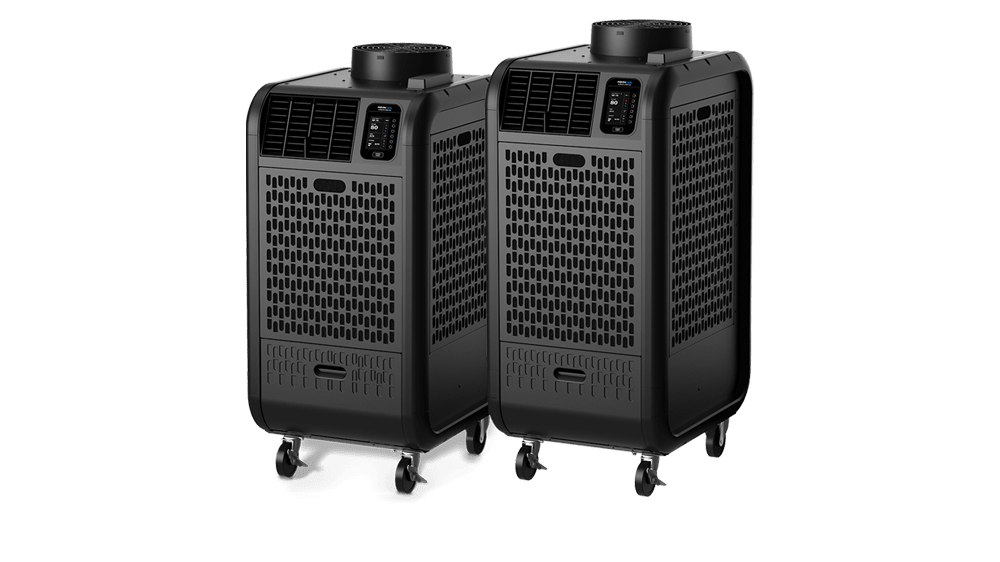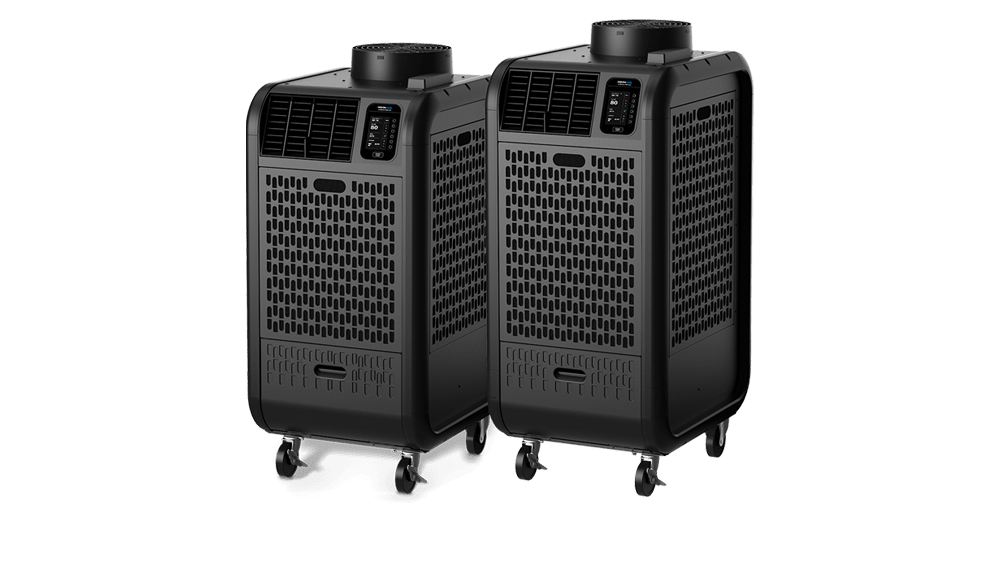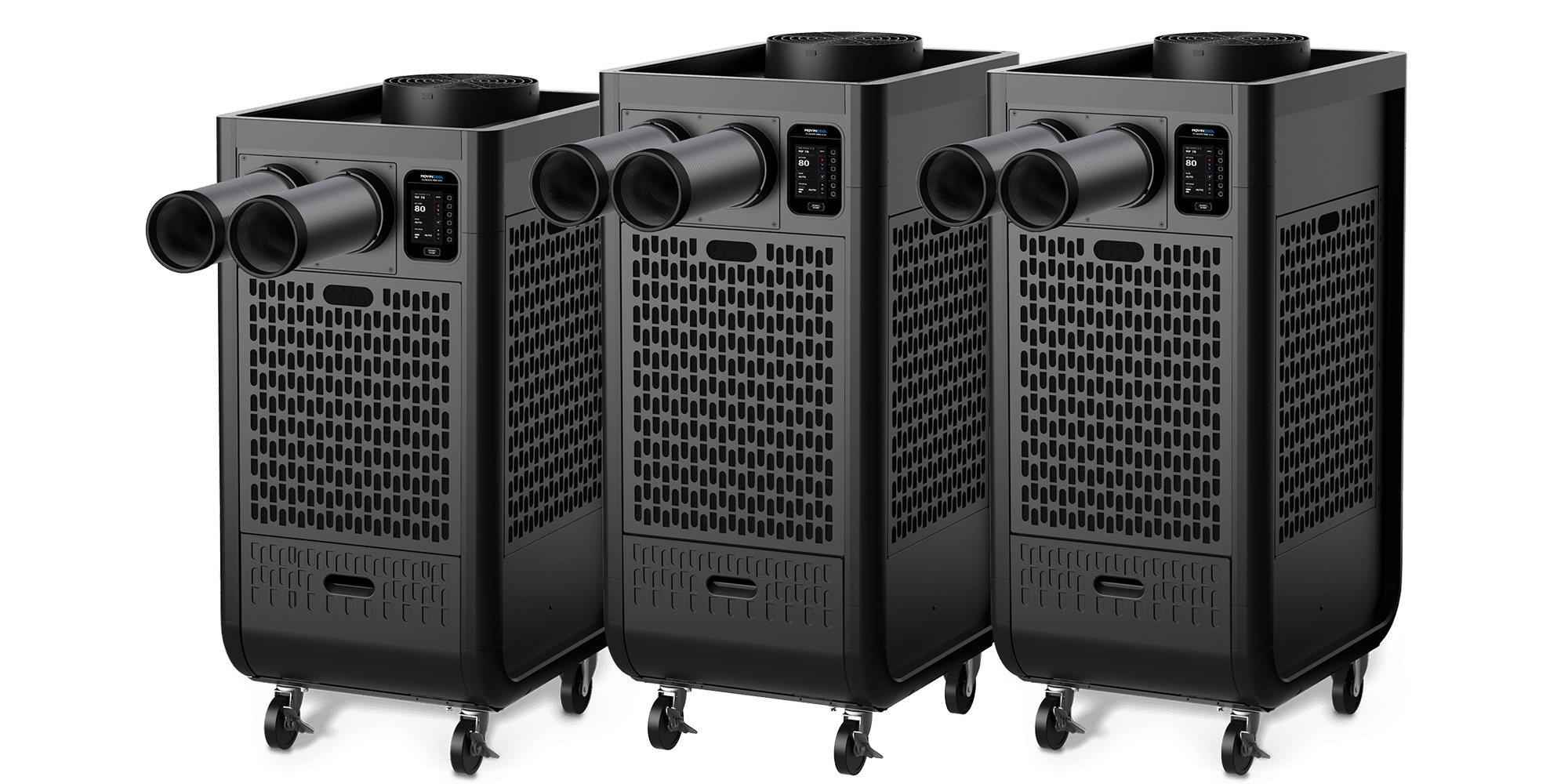 CLIMATE PRO SERIES
Since 1982, MovinCool has been at the forefront of innovation in quality portable air conditioners. From server rooms to hospitals and any space between, MovinCool has the temporary spot cooling solution to get the job done. And today, we're setting the bar even higher with eleven new units designed to perform smarter, harder and better for you.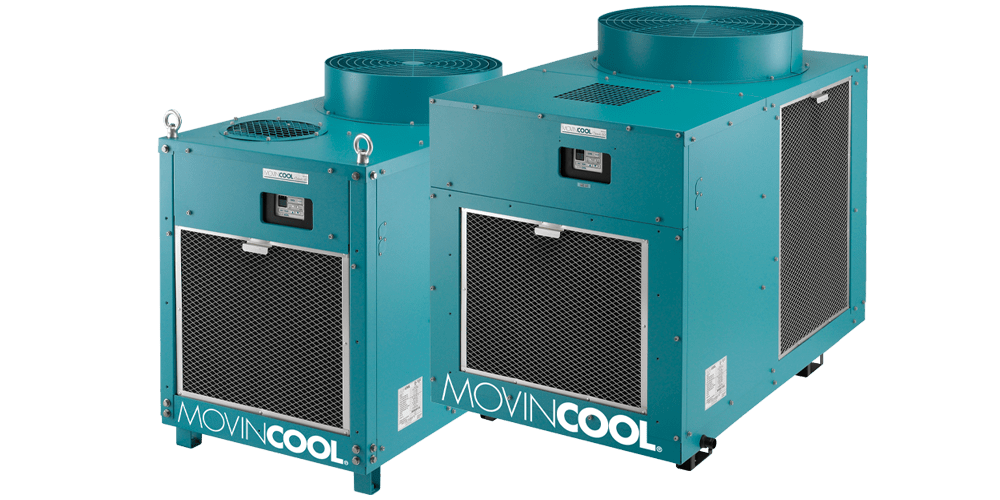 CLASSIC SERIES
The MovinCool Classic produces strong airflows through directional cold air discharge nozzles and is perfect for workstation or general space cooling. They're built to operate in the most challenging environments, all the way up to 115°F.