MOVINCOOL® CLIMATE PRO
Since 1982, MovinCool has been at the forefront of innovation in quality portable air conditioners. From server rooms to hospitals and any space between, MovinCool has the temporary spot cooling solution to get the job done. In 2020, the bar was set even higher with eleven newly designed units that perform smarter, harder and better for you.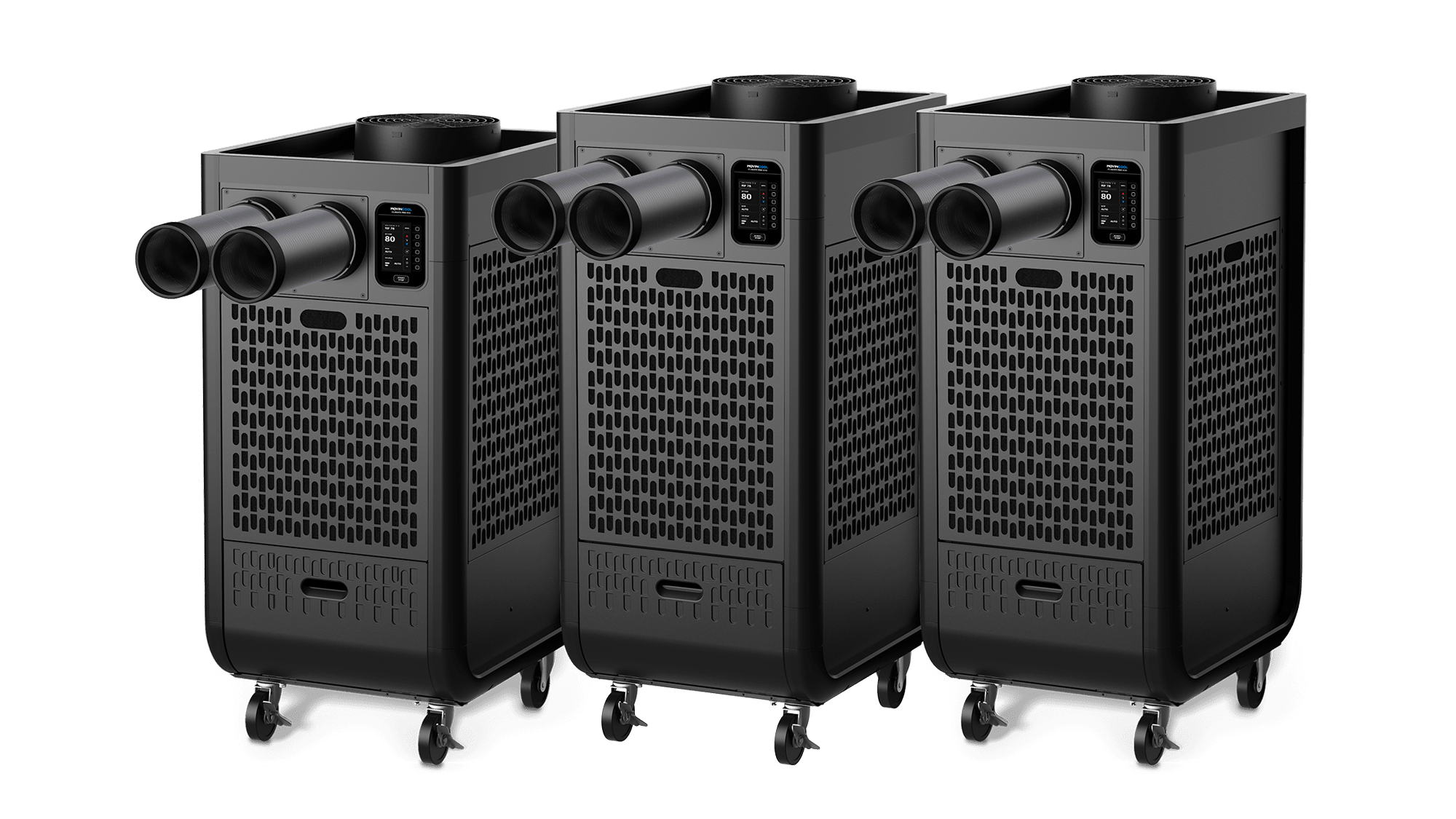 NEW FROM MOVINCOOL
Reflecting the standards established by the parent company Denso, the largest automotive parts manufacturer in the world, every MovinCool unit must pass 50 rigorous tests, including three-axis vibration, extreme temperature cycling in a thermal shock chamber and exposure to eight different types of dust particulates.
It's not by chance that MovinCool machines have earned the reputation of long-life. resistance to wear and tear and consistent reliability. The MovinCool Climate Pro® Series takes portable air conditioning to the next level.
Modern, attractive design and color make for truly go anywhere machines
Operation has never been easier thanks to helpful operational, troubleshooting and diagnostic information displayed on the built-in screen
Quick connect, twist-on, twist-off nozzles
True-color molded plastic bumper systems provide protection and help conceal cosmetic damage from daily wear and tear
Larger casters for best-in-class ease of movement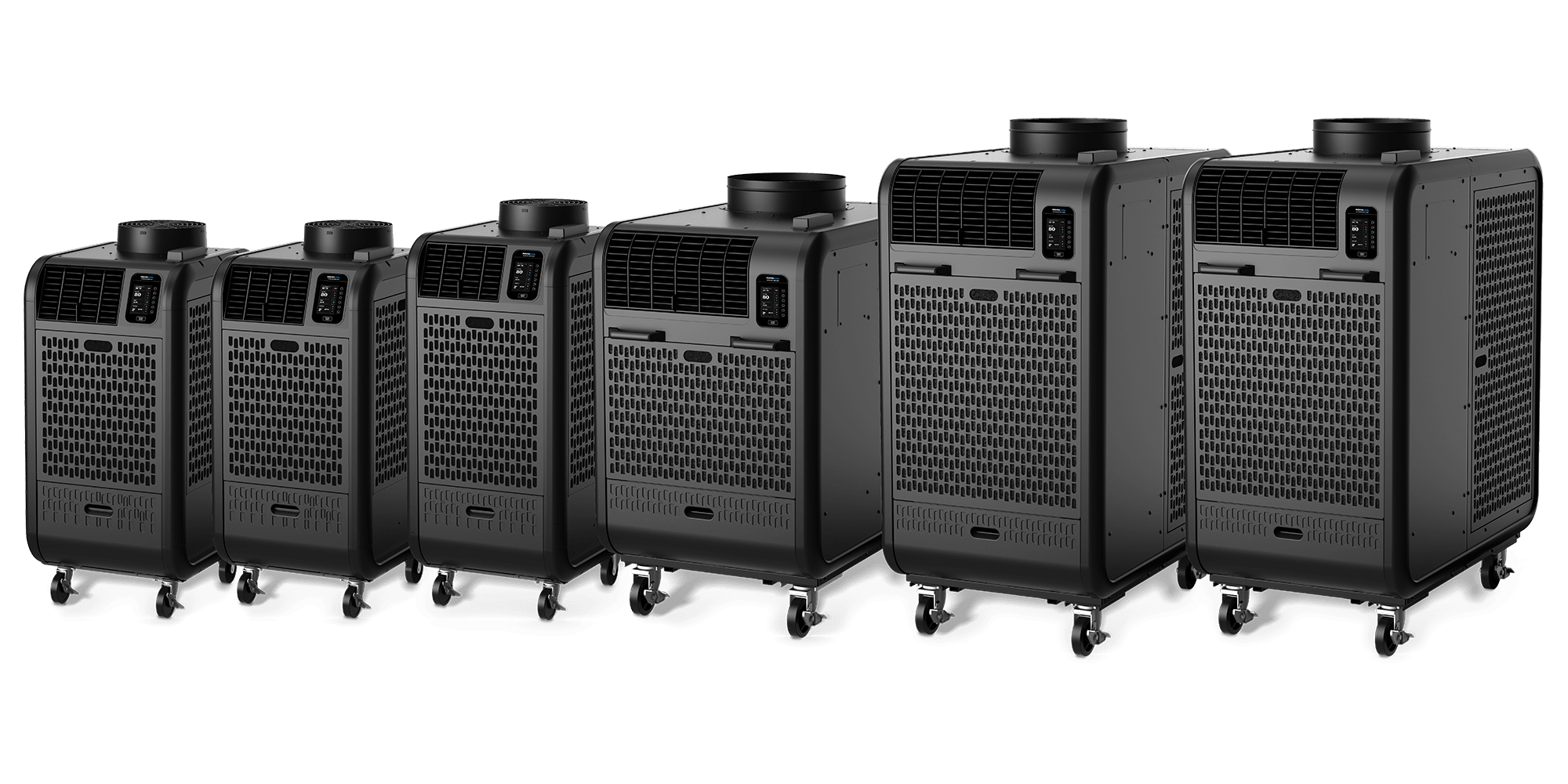 MOVINCOOL CLIMATE PRO
K SERIES
The MovinCool Climate Pro K Series is purpose-designed for commercial space cooling that has an operating range of 65°-95°F with tow noise levels. Complete set of optional accessories allows for easy purpose-specific configuration. One-, two-, three- and five-ton machines are available and all come corded with plugs for easy connection to building power. All roll In through a standard-width commercial door and easy-to-use controls allow automatic operation after-hours or during weekends.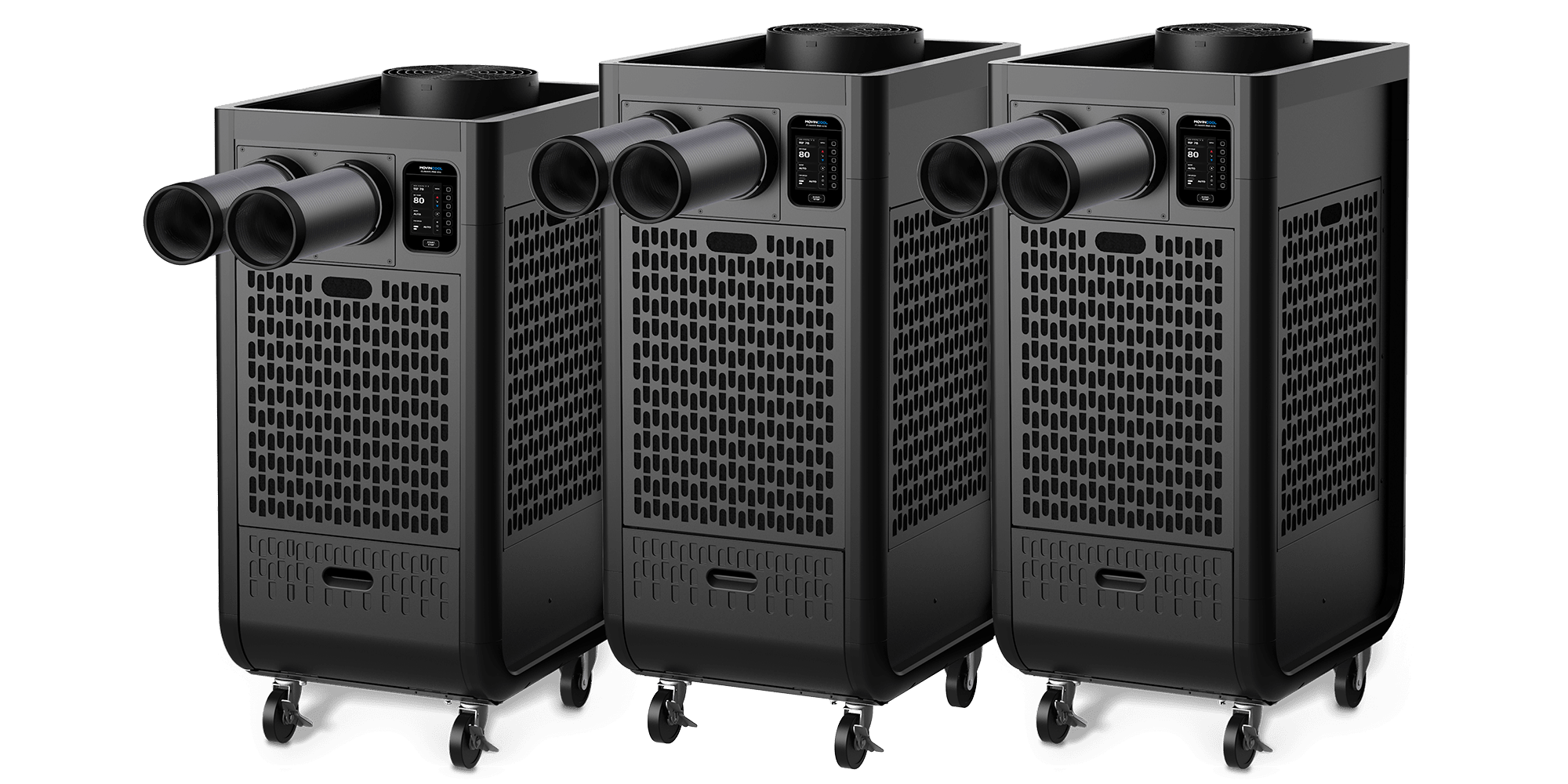 MOVINCOOL CLIMATE PRO
X SERIES
Designed to provide workstation cooling In tough environments such as manufacturing floors, distribution centers and shipping and receiving bays, the MovinCool Climate Pro X Series brings spot cooling to the hottest environments with an operating range of 70°-113°F. Powerful cool, dry air flow is delivered through directional nozzles at high velocity to provide relief right where you need It. Three models with a broad range of accessories are available for dedicated workstation or multi-station cooling.