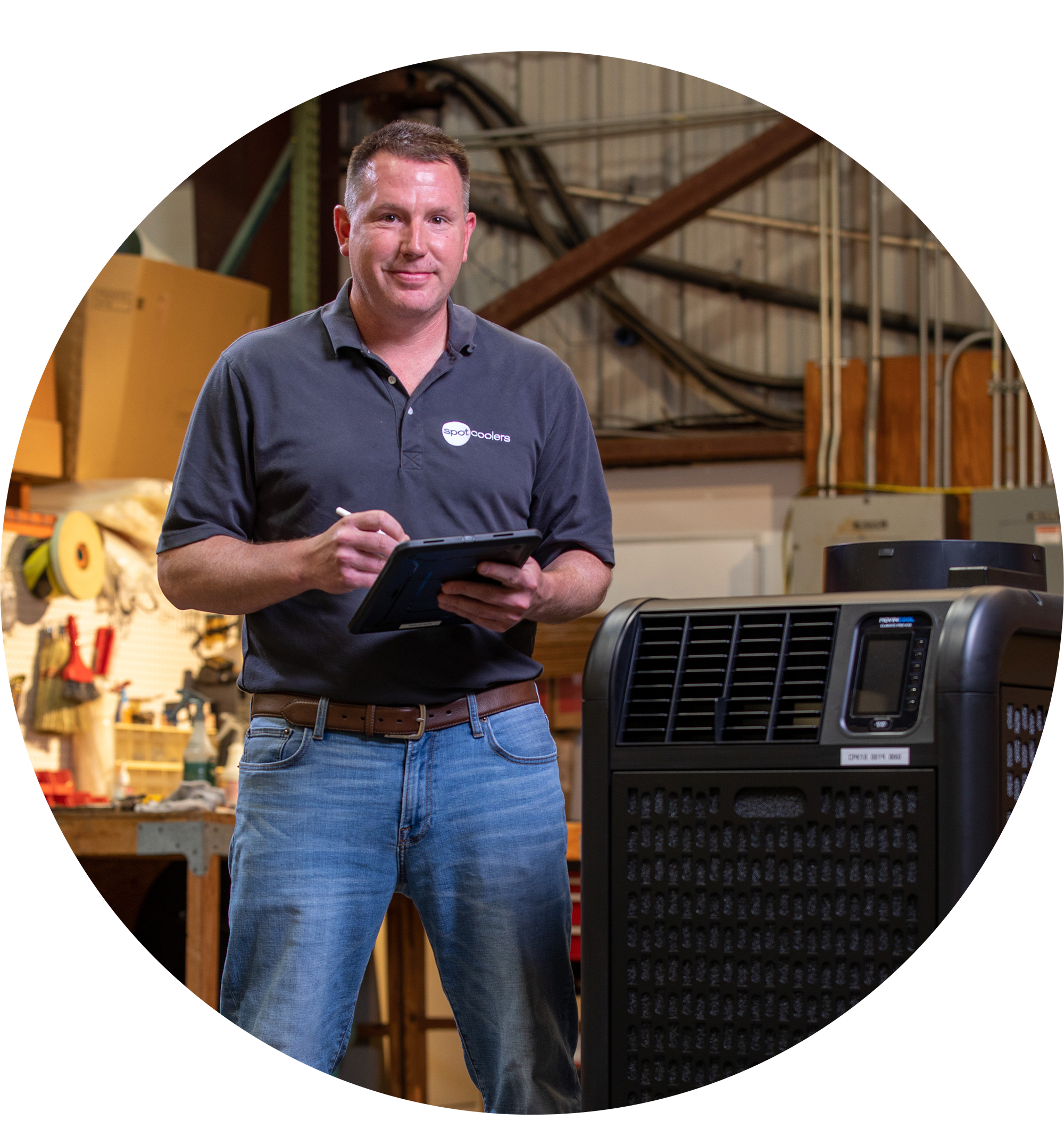 WE'RE MORE THAN A PORTABLE SOLUTIONS PROVIDER. WE'RE A PORTABLE SOLUTIONS PARTNER.
Since 1985, Spot Coolers has been a leader in helping facility managers keep their operations moving forward when faced with heating and cooling failures, planning for scheduled outages or simply needing supplemental capacity. Our passionate experts focus solely on supplying portable solutions to various industries: from corporate office and manufacturing facilities to school campuses and medical complexes. But what makes Spot Coolers different is we specialize in giving you direct control from start to finish, because that's what always matters most.
Good Alone, Better Together

OUR DIFFERENCE
Spot Coolers provides a wide selection portable solutions when and where you need them. All units fit through standard commercial doors and are available 24/7 with lift-gate equipped box-truck delivery from our nationwide locations.
COST CUTTING INNOVATION
Intelligent design and smart engineering ensures every unit provides efficient, low-cost heating and cooling that's easy on your bottom line.
HIGH QUALITY STANDARDS
Spot Coolers works with the best portable brands. All models are extensively tested and deliver laboratory certified performance. Constructed of the highest quality materials, they are truly built to last.
MINIMAL MAINTENANCE REQUIREMENTS
Designed for ease of use and operation, most machines require only the most basic of maintenance routines - as simple as ensuring the filters are clean in most cases. All units provide easy to apply solutions.
LITTLE OR NO INSTALLATION COSTS
Get up and running without breaking the bank. Our hassle free units plug into standard electrical power outlets.
PORTABLE
Commercial-grade, smooth-rolling casters are standard on every unit. From sidewalks, to commercial carpets, to factory floors - they make our units easy for a single person to maneuver in any facility.