Warehouse & Distribution Center Applications
Providing More Comfortable Environments for Employee Health and Productivity.

Portable solutions were developed to improve comfort and safety working in large buildings without requiring the significant capital investment to provide a total space solution. Consider Spot Coolers' wide range of solutions for your specific need. Whether you rent or buy, our portable air conditioners, heaters, dehumidifiers, and indoor air quality machines will get the job done.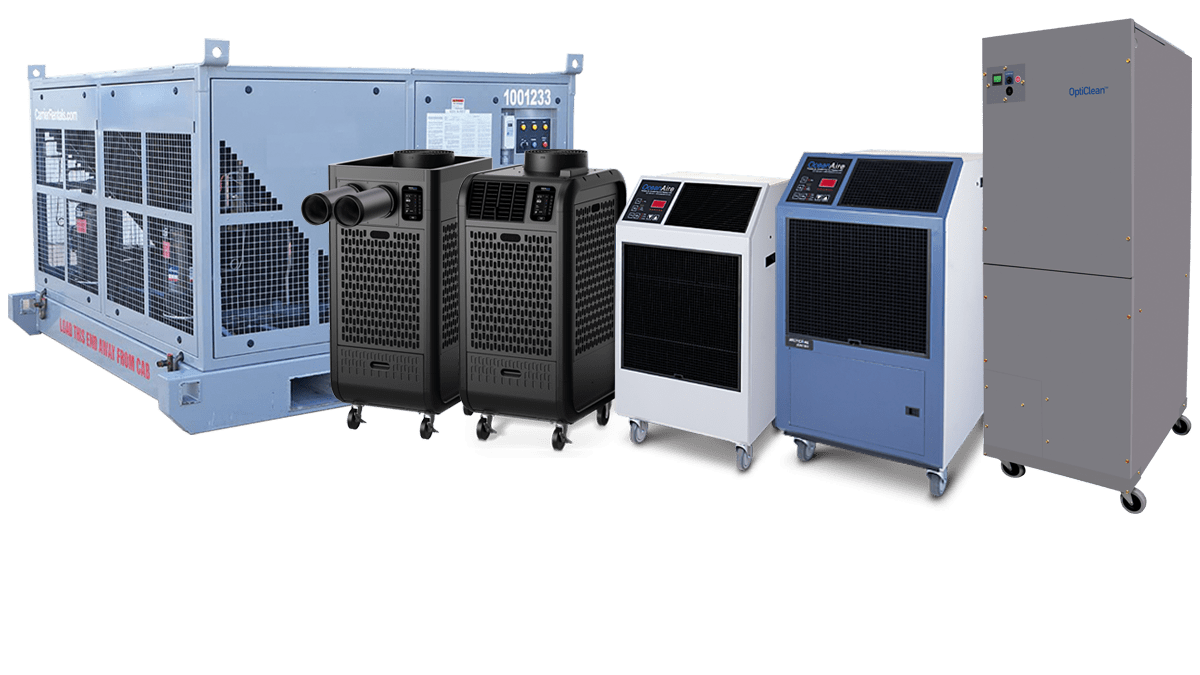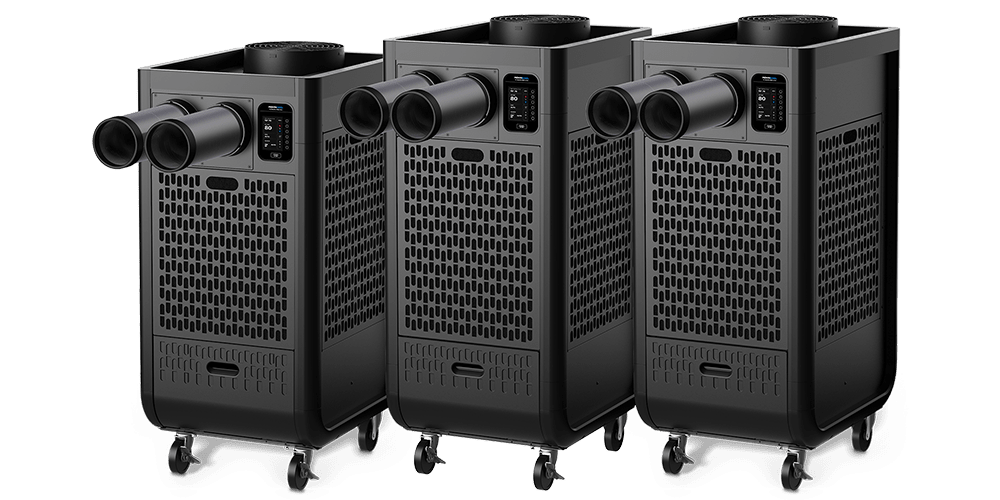 MOVINCOOL® CLIMATE PRO® X SERIES
Strong air flows through directional cold air discharge nozles, these units are ideal for workstation of general space cooling. They're built to operate in the most challenging environments, all the way up to 115°F.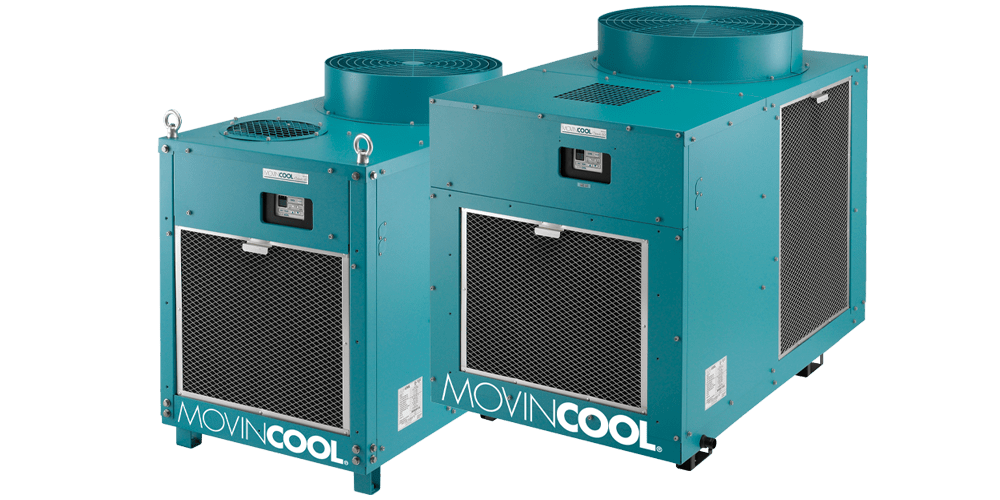 MOVINCOOL® CLASSIC
Designed to provide workstation cooling in tough environments such as manufacturing floors, distribution centers and shipping and receiving bays, these bring spot cooling to the hottest environments with an operating range of 70°-113°F.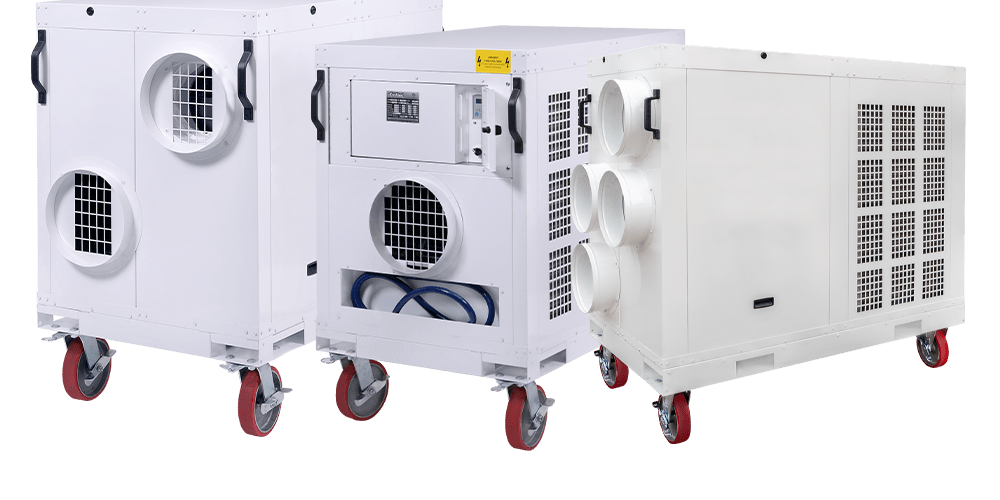 CART-MOUNT
Rugged units designed for indoor/outdoor application. Duct air in/out of the space. Camlock cables provided for easy power connection. Heating or cooling.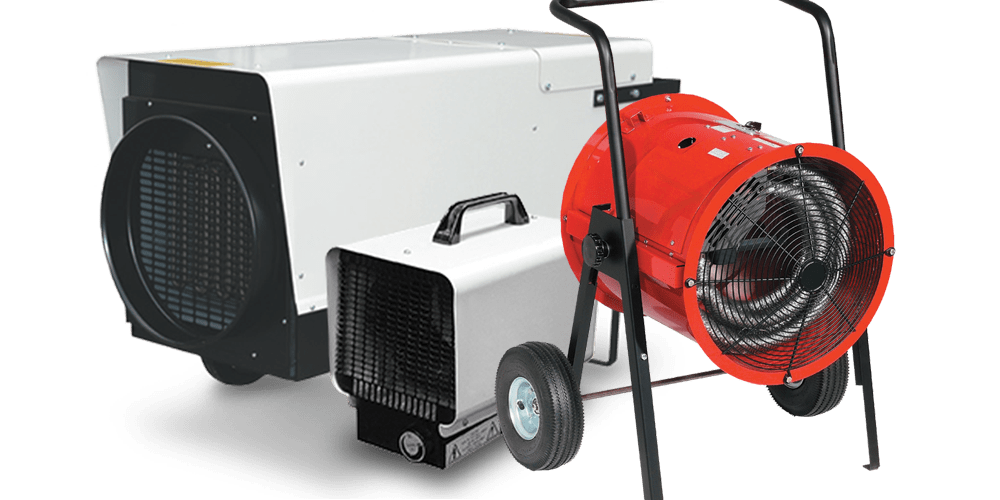 ELECTRIC HEAT
"Hot" heat - warmer than body temperature - build heat and then maintain temperature in any space.
MOVINCOOL® CLIMATE PRO® D SERIES
Perfect when both heating and cooling are required in a space. Expect cool air or safe, clean heat with no hot surfaces.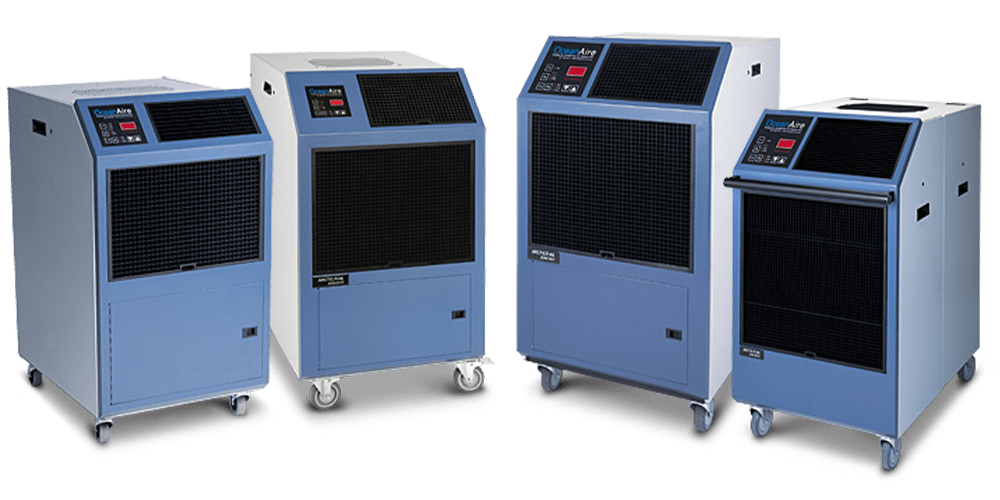 OCEANAIRE EMERGENCY HEAT
With optional hot gas bypass, this family of heat pumps can operate in ambient temperatures as low as 55°F. A great heat pump option!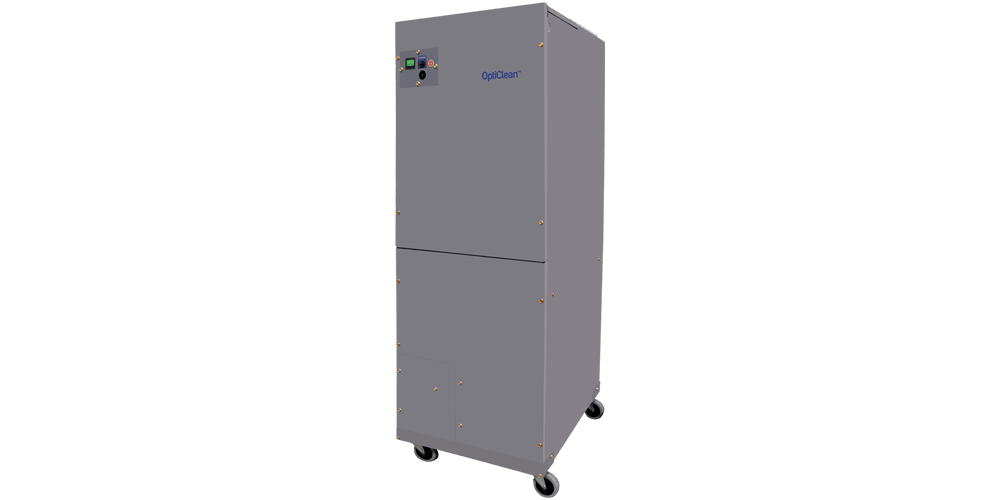 OPTICLEAN™ AIR SCRUBBER
Featuring 99.97%, long-life HEPA filtration, these air scrubbers are great for larger, open-plan office spaces.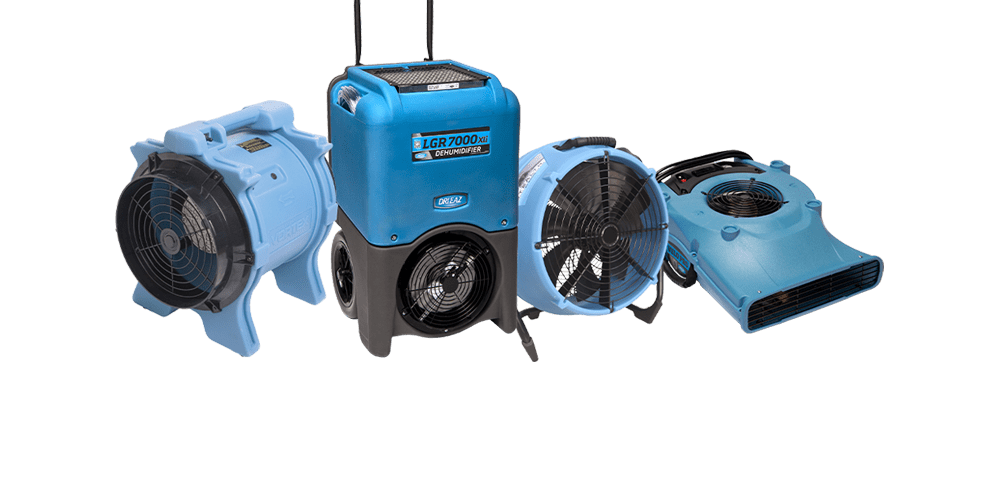 DEHUMIDIFIERS AND AIR MOVERS
Dehumidifiers can help prevent mold, mildew and other water-based damage. Apply them with air-movers in a Better Together approach based on job-specific needs.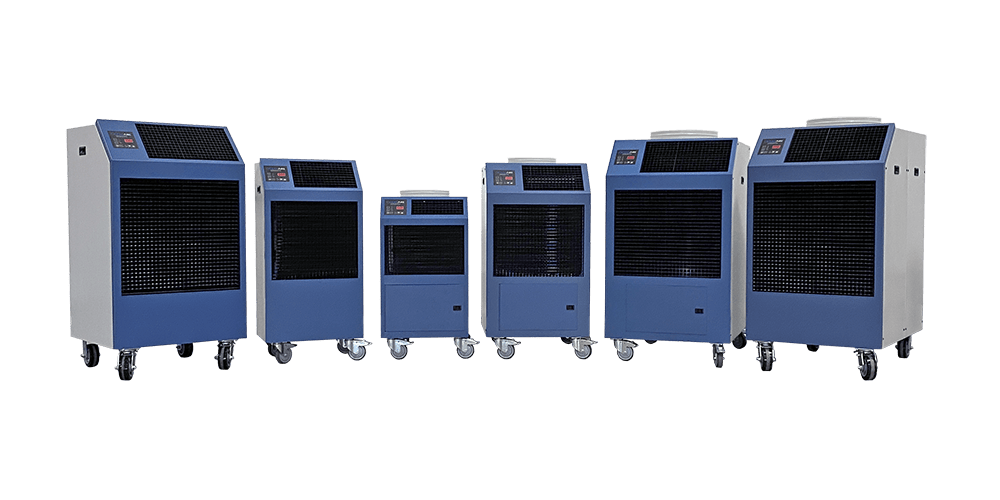 OCEANAIRE OWC SERIES
These American-built water-cooled units are a great solutions when venting warm air exhaust out of a space isn't an option.
LARGER PROJECTS & BUILD TO ORDER
Call us for help with any temporary need. We often match our equipment with machines from partner organizations to tailor solutions specific to the need. We also work with a number of design-build partners to supply machines.