Office Applications
Climate Controlled Comfort, the Perfect Addition to Your Office Space.

Air-cooled. Water-cooled. Dual-action heat pumps. And more. Whether you rent or buy, Spot Coolers offers a variety of solutions to ensure your workspace experiences ultimate climate-controlled comfort.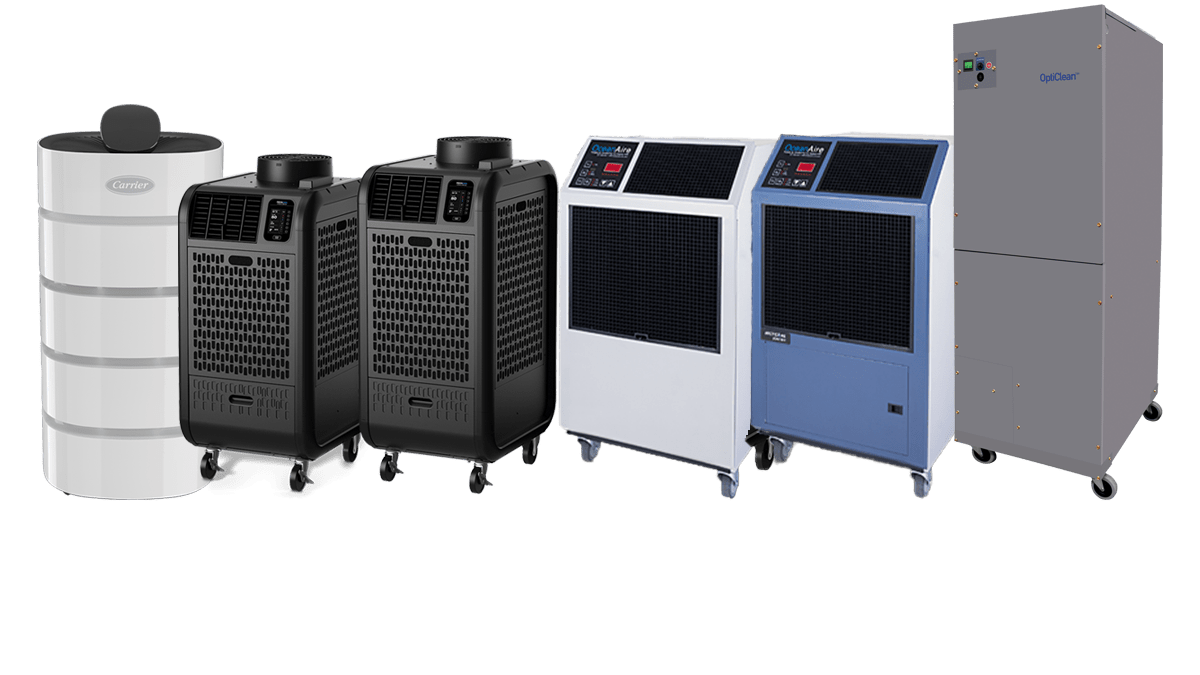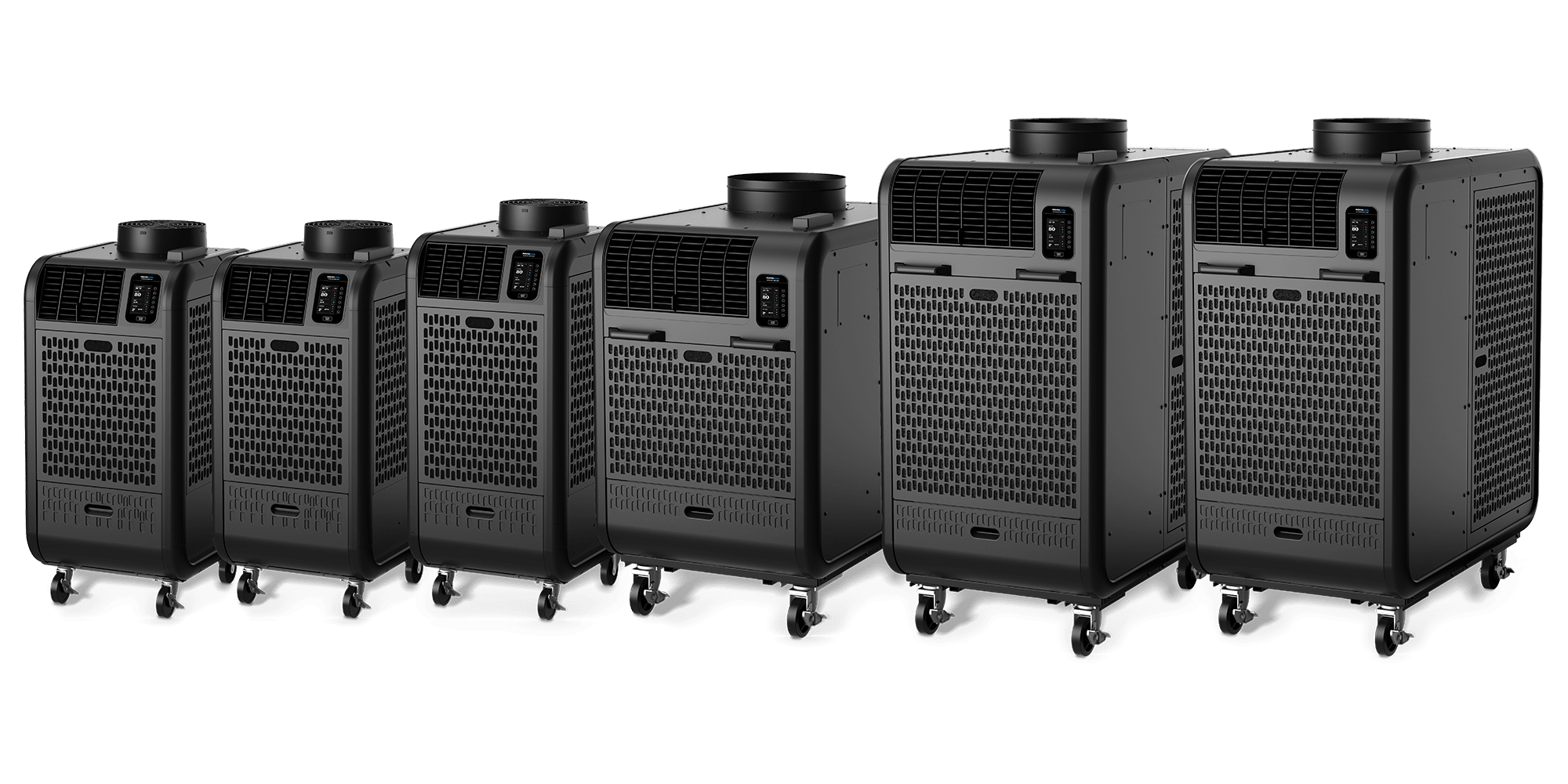 MOVINCOOL® CLIMATE PRO® K SERIES
These portable air conditioners are purposefully designed for cooling commercial spaces, with an operating range of 65° - 95°F and low noise levels.
MOVINCOOL® CLIMATE PRO® D SERIES
Perfect when both heating and cooling are required in a space. Expect cool air or safe, clean heat with no hot surfaces.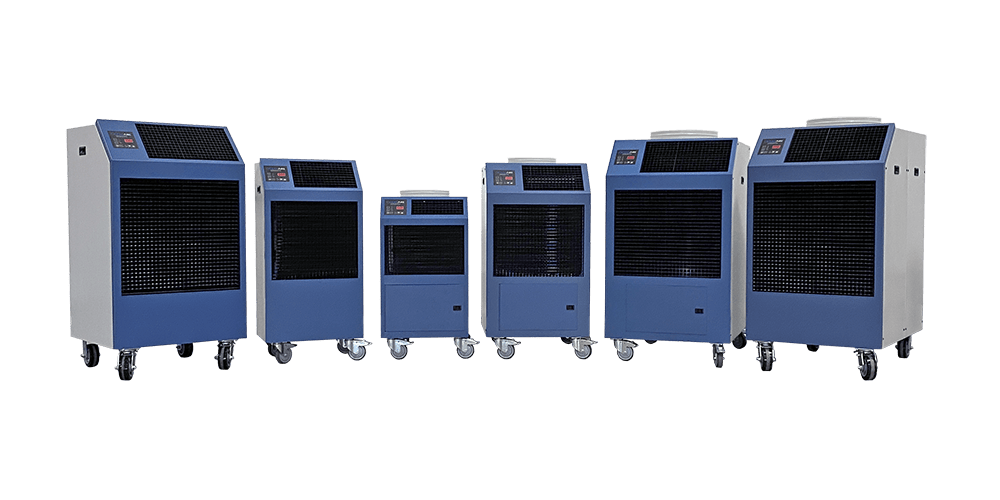 OCEANAIRE OWC SERIES
These American-built water-cooled units are a great solutions when venting warm air exhaust out of a space isn't an option.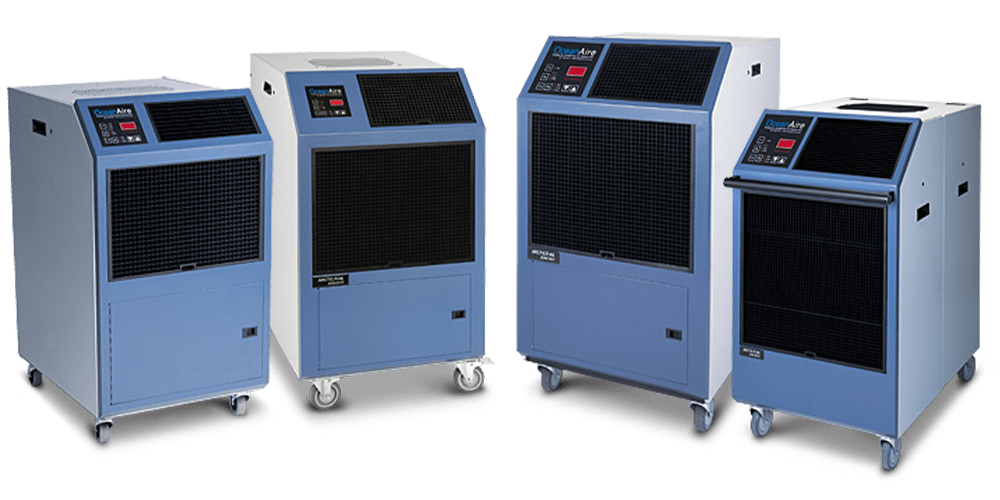 OCEANAIRE EMERGENCY HEAT
With optional hot gas bypass, this family of heat pumps can operate in ambient temperatures as low as 55°F. A great heat pump option!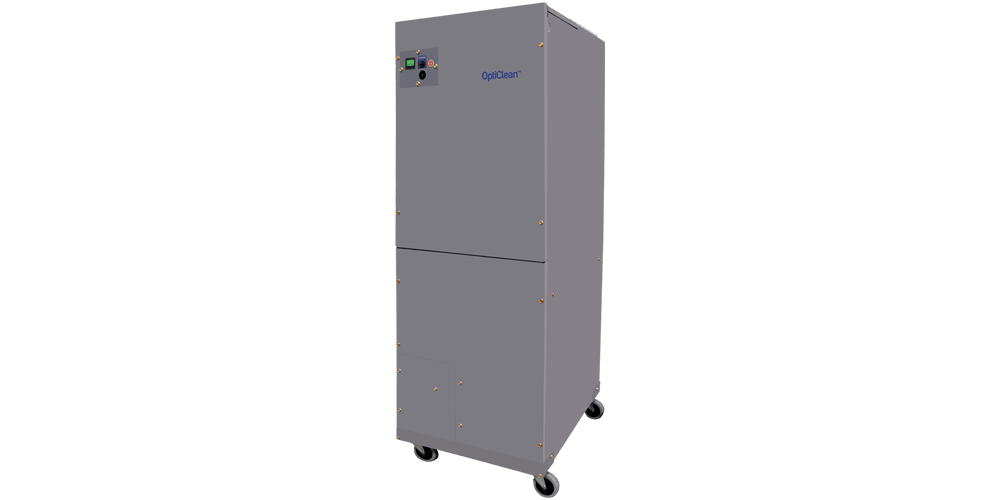 OPTICLEAN™ AIR SCRUBBER
Featuring 99.97%, long-life HEPA filtration, these air scrubbers are great for larger, open-plan office spaces.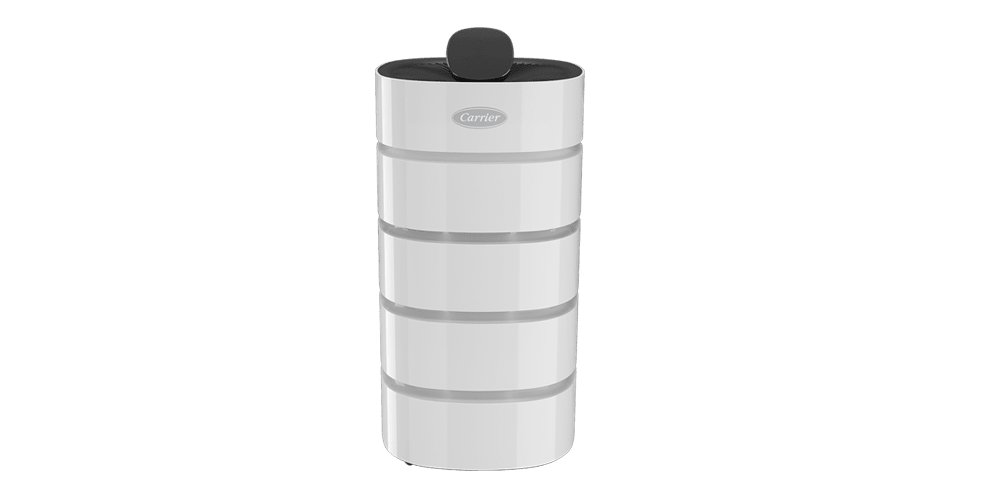 CARRIER AIR PURIFIERS
Available in 18 and 23 speed models, these air purifiers are great as part of a Better Together approach to improved air quality.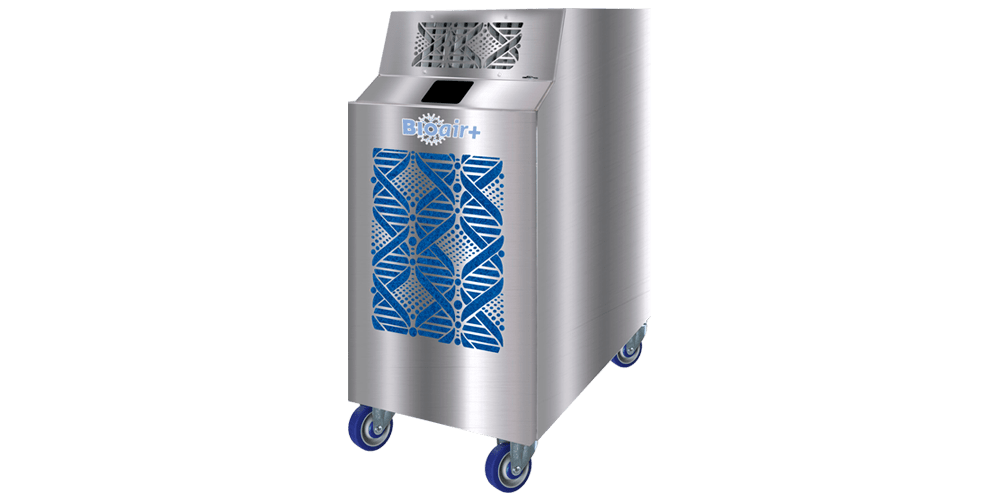 BIOAIR+
These machines combine stainless steel construction with highly efficient filtration and UVC lamps.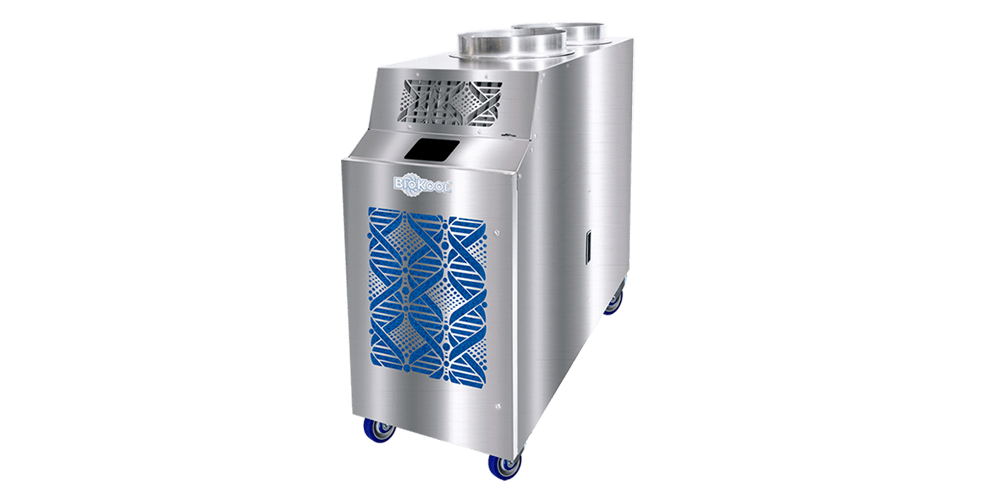 BIOKOOL
Want cooling combined with scrubbing? The BioKool is available in both one-ton air and water-cooled configurations.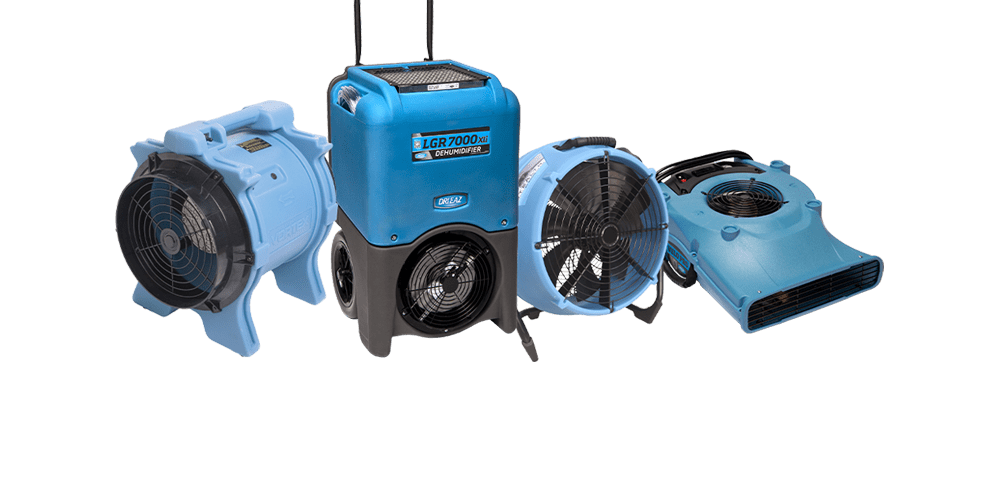 DEHUMIDIFIERS AND AIR MOVERS
Dehumidifiers can help prevent mold, mildew and other water-based damage. Apply them with air-movers in a Better Together approach based on job-specific needs.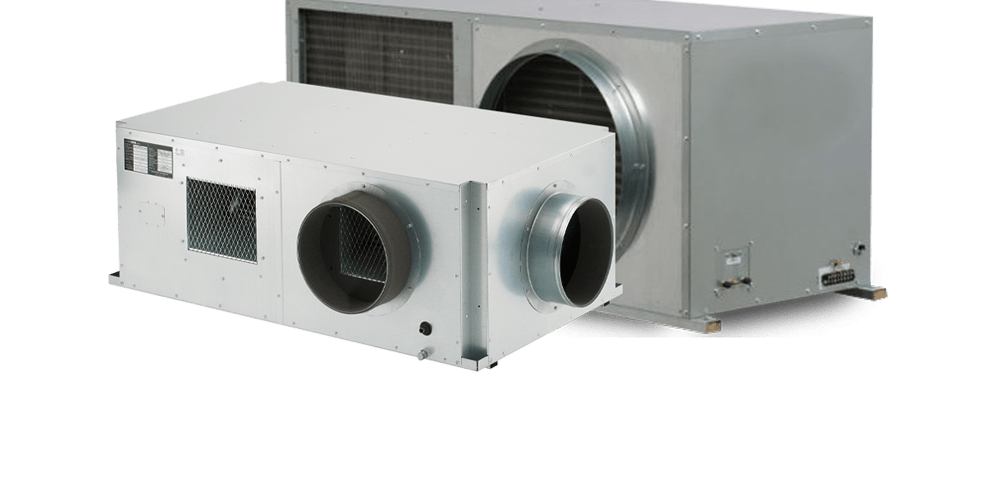 CEILING MOUNT UNITS
Designed to be installed overhead in open-air-return plenum spaces, ceiling mounts are a great solution for tight spaces.