ELECTRIC HEAT PUMPS
Looking to take control of your climate 24/7/365? A versatile, two-in-one portable cooling and heating solution is what you need. Our high-efficiency heat pumps aren't hot to the touch, making them easy to apply and are a popular choice for comfort heating requirements. They work hard whether you're facing a heat wave or a cold snap so you stay in control. Hospitals, office buildings and institutions alike enjoy the efficiency, mobility and ease of use these units provide.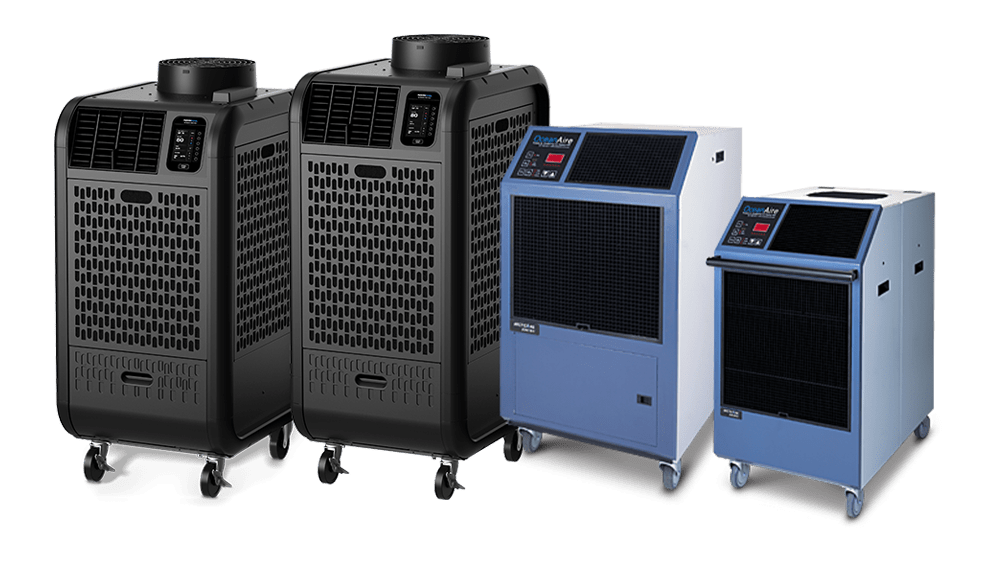 MOVINCOOL CLIMATE PRO D SERIES
The MovinCool Climate Pro D dual-duty heat pump portable units provide heating or cooling where and when needed. Great all-around duty machine for environments of any type. Like all members of the Climate Pro product family, the D series is built tough and features easy-to-read LCD Interactive controllers and has an operating range of 65-95°F with low noise levels. An optional condenser plenum allows makeup air to be brought in with outside air-temperatures as low as 40°F.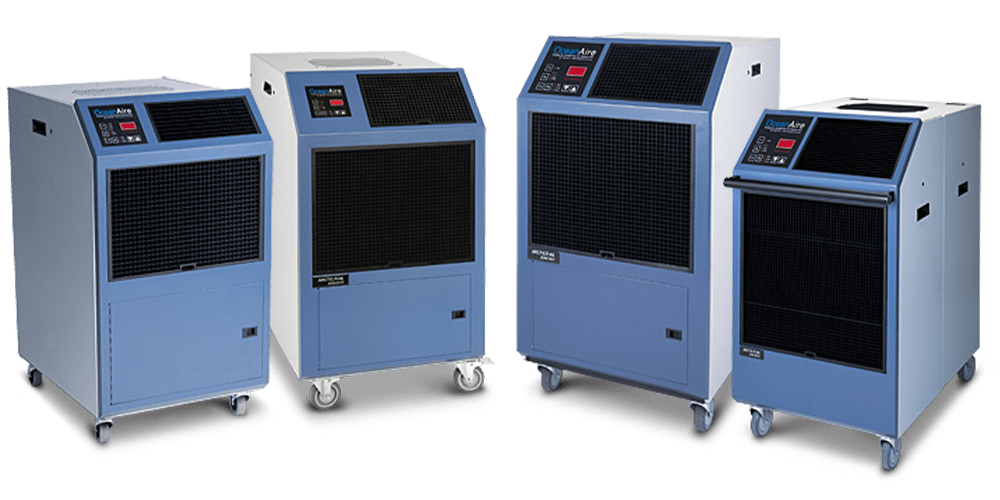 OCEANAIRE 2OACH SERIES
Oceanaire's 20ACH is a portable air conditioning that can provide emergency heat and emergency cooling capabilities. This unit offers the utmost in commercial and industrial heating and cooling power and efficiency. Whether you're up against the coldest winter or hottest summer, the 20ACH is an American made emergency heat and cooling unit that will deliver - year after year.